CALL FOR ABSTRACTS
COMPARING PHILOSOPHICAL TRADITIONS: SELFHOOD, HISTORICITY AND REPRESENTATION BETWEEN HERMENEUTICS AND PRAGMATISM, Università di Cagliari, March 14-16, 2019.
DEADLINE: October 30th, 2018.
Comparing Philosophical Traditions: Selfhood, HistoricityandRepresentation between Hermeneutics and Pragmatism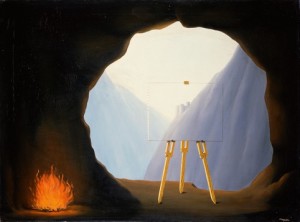 University of Cagliari (IT) is delighted to announce that the conference Comparing Philosophical Traditions: Selfhood, Historicity and Representation between Hermeneutics andPragmatism will be held on 14th, 15thand 16thMarch 2019 at theDepartment of Pedagogy, Psychology andPhilosophy, Cagliari (IT). The conference is part of the activities of the Interuniversity Research Center on Pragmatism, Construction of Knowledge and Education (http://host.uniroma3.it/centri/pcf/) and Pragma Cultural Association (www.associazionepragma.com), and it is supported by the Foundation of Sardinia / The Region Sardinia (National Research Programme on 'Science and its Logic: The Representation Dilemma',FdS/RAS 2016).
The function of representation, which plays a bridge role between factual dimension and interpretative construction of the past in historical knowledge, is a theme of particular interest within socio-anthropological and philosophical fields concerning individual and collective identity. This is an interdisciplinary domain thatata different level concerns researches related to the theory and practice of make history, the interpretation of historical facts and studies in the philosophy of human action.
Representation comes into play even around the subjective and inter-subjective dynamics related to the processes of auto-reflection and personal realization, as well as in relation with all processes of social interaction, communication and knowledge (of the others and the world). It exercises a specific function in the cultural, social and scientific construction and sharing of knowledge and values.
The conference aims to bring to dialectical confrontation two distinguished traditions of thought, pragmatism and hermeneutics, with the leading aim of deepening and critically addressing the various aspects implicated in the field of historical knowledge and philosophical anthropology. Contributors can consider both the 'theoretical' and 'practical' side, with the aim of identifying elements of proximity, critical aspects and potential new developments.
Keynote speakers:
Hans Joas, Humboldt University of Berlin
Johann Michel, University of Poitiers / EHESS of Paris
Conference directors:
Prof. Anna Maria Nieddu, University of Cagliari, IT
Prof. Vinicio Busacchi, University of Cagliari, IT
Language: English, French, Italian
Call for abstracts:
Possible topics could include (but are not limited to):
– Proximities and differences between Pragmatism and Hermeneutics aboutselfhood, social identity, memory, the reality of the past.
– Theoretical, epistemological and ethical models in comparison (Pragmatism and Hermeneutics)
– Representation (between Pragmatism and Hermeneutics)
– The mechanism of consensus-building around historical truth: a comparison between pragmatist and hermeneutic perspectives. – Identity, intersubjectivity and cultural identity
– Self-representation in an ethical perspective: self-determination and responsibility
– The identitarian construction as an ethical commitment
– Proposals for a redefinition of the notion of 'person' between pragmatism and hermeneutics
Please submit a title and abstract of no more than 500 words including a short bio-bibliography to: HermesPragma2019@gmail.comas a word or pdf document.
Please ensure that you include your full contact details (including name, affiliation, postal and email address).
deadline for submissions: October 30th, 2018.
contact email:HermesPragma2019@gmail.com
Additional info:
www.cagliariturismo.it/en
Conference Venue:
Department of Pedagogy, Psychology and Philosophy
Via Is Mirrionis, 1
09123 Cagliari, IT
Office +39 0 70 67 57 52 5 – Fax +39 0 70 67 57 29 1
Email: segpsico@unica.it
Web.: www.unica.it